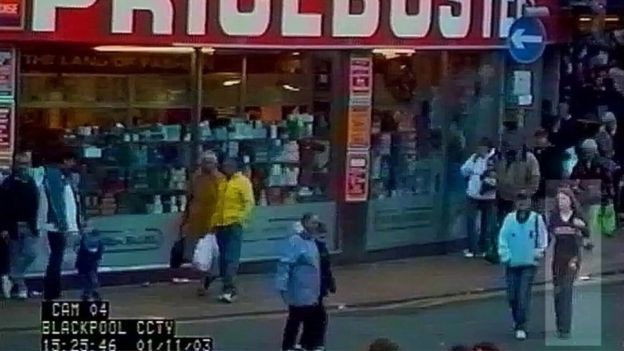 "In England, 14-year-old Charlene Downes was murdered by two Muslim Jordanians and turned into kebab meat and sold. And British police, surprise surprise, blew the whole process. The two were released.
Geller Report reader John comments from the UK: "Of course, the Sharia controllers don't even mention the Asian word here, let alone the fact they were 2 Muslims who allegedly raped, murdered, chopped her up and fed her to the locals in their kebabs. Police had recordings of them discussing the crime and how they got rid of the body but failed to get a conviction, really?…Many groups have campaigned for justice tirelessly for Charlene God bless her and this might just be a result, but beware the UK Sharia…£230k each these bastards got for compensation. Scum bags all of them, the Muz, the coppers, the government."
The above, in a breaking report from Pamela Geller, is just another in a long line of atrocious murders where the press refuses to tell the real facts.
A much more purified version goes like this. A man has been arrested on suspicion of the murder of a Blackpool teenager who has been missing for nearly 14 years. Charlene Downes, 14, disappeared on 1 November 2003. Her body has never been found. Police said a 51-year-old man, who lived in Blackpool at the time of her disappearance but now resides in Preston, is currently in custody.
Charlene's mother Karen said "her heart was in her mouth" when police told her about the latest arrest and she had her "fingers crossed" for justice. She said: "I want closure and to know where she is. Not knowing is… horrible." Last month Mrs Downes said she was going to take legal action against the police who she accused of mishandling the case. Ms Downes said the case could have been solved sooner had there not been a 13-year delay in releasing the video footage from the scene.
Charlene, who attended St George's School, was last seen on Talbot Road after she had been with a friend at the North Pier. Her mother said Charlene was a "typical teenager" who loved the boy band Westlife. She described her daughter as "bubbly, cheeky… and always happy".
A man was cleared of Charlene's murder in 2008 after "grave doubts" were raised about evidence during his second trial. The jury in his first trial had failed to reach a verdict. In 2009 the Independent Police Complaints Commission (IPCC) said police evidence-gathering errors contributed to the retrial's collapse. The IPCC found strategic and tactical failure in the management of the material and several officers were disciplined. One officer was forced to resign in 2011, but the resignation order was overturned by a 2012 Police Arbitration Tribunal.
Sickening.  Prayers of strength to the family and to the jury.
Source: The Geller Report